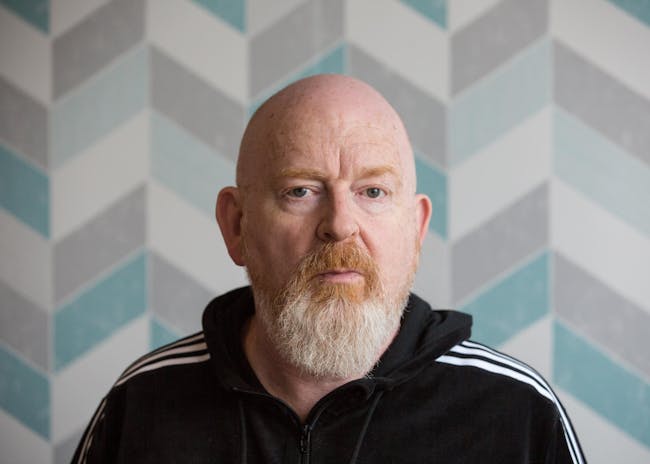 An Evening With Alan McGee - CANCELED
(((folkYEAH!))) Presents An Evening with Alan McGee at The Chapel
$20 advance / $24 day of show
All patrons will need to show valid proof of full vaccination in order to attend indoor shows at The Chapel. ("Full vaccination" means two weeks after your final dose of a COVID-19 vaccine.) We will NOT be accepting negative COVID-19 tests. You are also required to wear a mask at all times while indoors (unless actively eating or drinking.) *Policy is subject to change
AN EVENING WITH ALAN McGEE - CO-FOUNDER OF CREATION RECORDS - LIVE IN CONVERSATION
ALAN McGEE is the outspoken, maverick genius behind the mighty Creation Records and has worked with some of the most significant bands of the last 30 years including Oasis, Primal Scream, My Bloody Valentine, the Jesus and Mary Chain and The Libertines to name but a few.
Join Alan as he discusses his career, the music industry and his relationship with bands such as Oasis and Primal Scream in a live interview and Q&A. Plus a live performance by Creation recording artists.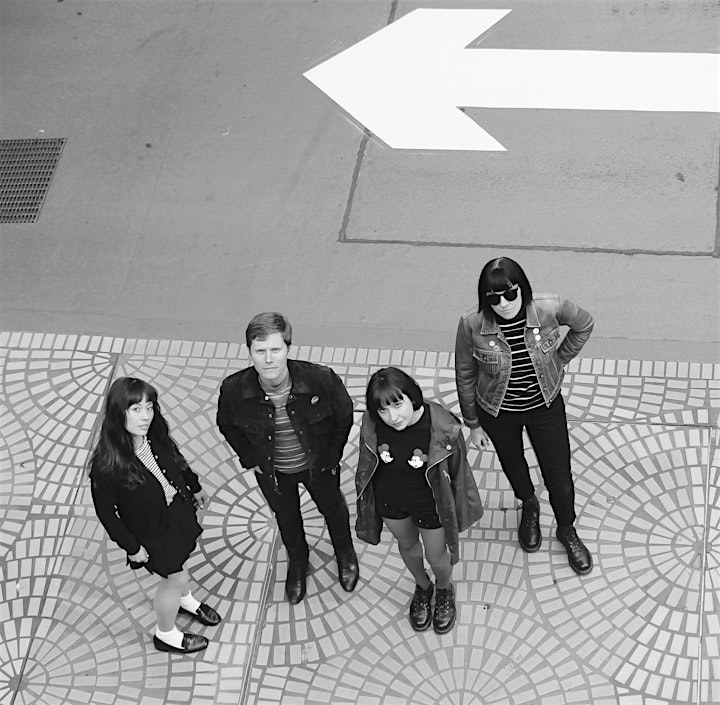 Seablite is a four-piece pop band from San Francisco inspired by 80s/90s indie and shoegaze. Founding members Lauren Matsui and Galine Tumasyan had been writing songs together for several months; when joined by guitarist Jen Mundy, Seablite debuted an auspiciously-received EP in 2017. Drummer Andy Pastalaniec soon joined and the group began playing regularly in support of their EP.
In June 2019, Seablite's LP debut, Grass Stains and Novocaine was released by Emotional Response, garnering domestic and international praise, including Austin Town Hall, The Bay Bridged, Raven Sings the Blues, and Brooklyn Vegan.
Seablite's follow-up 10" EP, High-Rise Mannequins, was recorded and produced by Alicia Vanden Heuvel of The Aislers Set and co-released by Emotional Response and Meritorio Records in February 2020. With a new 7" single coming out on Emotional Response, Seablite are looking forward to a promising 2022.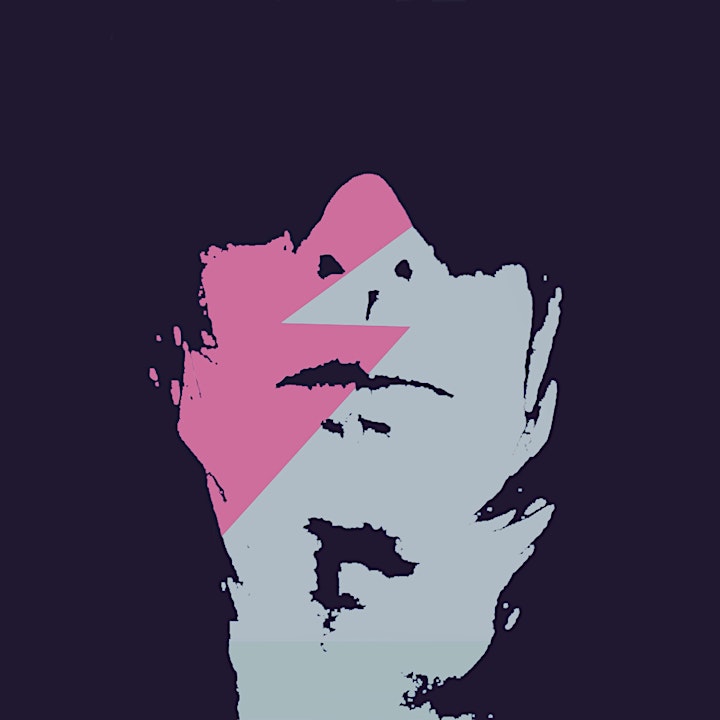 Thou Romeo is an ElectroGlam artist out of Los Angeles who combines T.Rex, Cockney Rebel and Roxy Music with modern synthpop.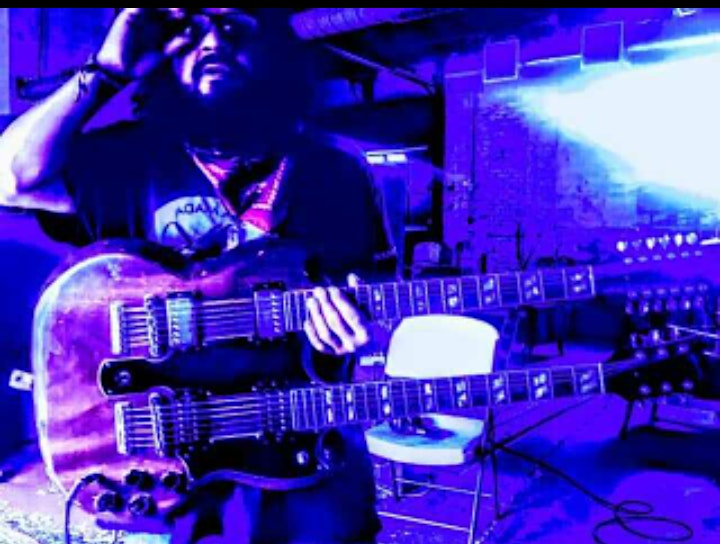 TexasBob Juarez's*SparkleStars* is psych punk rock musician, guitarist, bassist, keyboardist and co-vocalist with the legendary UK punk pioneers Television Personalities. and former guitarist/backing vocalist with Rose McDowall (Strawberry Switchblade, PsychicTV, Current93, Coil, Ornamental). As well as launching, co -promoting, co-organising the Creation Dream Machine Nights in Los Angeles with Alan McGee of Creation Records. TexasBob Juarez has released five solo albums from 2016-2020.

His seminal solo album On A Distant Shore was recorded in Stockholm 2016 at Joakim Frans Åhlunds (Teddybears, Caesars, Les Big Byrd) recording studio Apmammen. He is now recording and preparing in late 2021 to release his 6th solo album as TexasBob Juarez's*SparkleStars*, Titled Forbidden Fruits in the Gardens ov Lust... TexasBob has toured and performed with legendary bands and artists such as MGMT, Adam Ant, Peter Doherty (Babyshambles) Rose McDowall and Martin Newell (Cleaners from Venus). He has toured and performed in USA, Russia, Norway, Poland and Sweden as SparkleStars and has also collaborated with MGMT, Fay Fife (Rezillos) Rose McDowall (Strawberry Switchblade) and Adam Ant. TexasBob Juarez is looking forward to performing Tracks from his upcoming 6th album and select tracks from his past 5 solo albums at the iconic legendary West Hollywood rock venue The Viper Room with Thou Romeo & Alan McGee, as well as performing at legendary San Francisco rock venue The Chapel with Thou Romeo & Alan McGee, and historical NYC rock venue The Bowery Electric! Let's punk, rock and roll and trip the light fantastikt together in L.A. and SF and NYC with Creation Dream Machine.

DJ Omar Perez (popscene)

DJ Omar was raised in the thriving musical subcultures of Washington, D.C. where he was exposed to sounds such as New wave, Freestyle, Hi-NRG and Go-Go at concerts and clubs. He credits this early education for the eclectic and open-minded slant he brings to mixing records. His 25 year career in the Bay Area's nightlife has produced some of the most musically diverse and inclusive dance parties. Current residencies include Popscene (the party he co-founded), John Waters' Annual Xmas show in San Francisco, Total Trash's Boogaloo in Oakland and past opening stints for Lana Del Rey, Grace Jones, Pet Shop Boys, Duran Duran, The Killers, Christopher Cross & Chromatics.

Venue Information:
The Chapel
777 Valencia St

San Francisco, CA, 94110