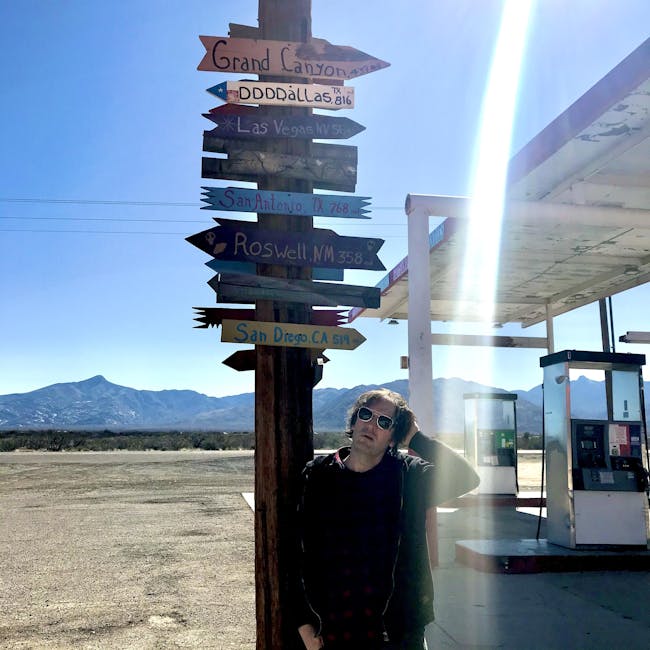 Kelley Stoltz (early show)
$180.00 - $360.00
Sales Ended
Kelley Stoltz at The Chapel's Outdoor Stage - Dinner & Show
(((folkYEAH!))) Presents A Very Special Socially Distanced Event with
Kelley Stoltz - "Ah! (etc)" Record Release Show
Featuring Liquid Lights by Mad Alchemy
Tickets are sold via tables of 2, 4, or 6. Ticket includes general admission to the show + a prix fixe dinner.
Our staff is trained and experienced in all San Francisco Health Department regulations. The following guidelines will be in place for your health and safety:
Masks are required for entry.
The line for entry will allow for social distancing.
All members of your party must be present and waiting together in order to be seated.
Tables will be properly distanced.
Restrooms will be easily accessible and monitored for distancing and cleanliness.
There will be hand sanitizer stations throughout the concert area.
Please reach out to us if you have any questions
Kelley Stoltz - "Ah! (etc)"
"'I was guzzling wine at my favorite bar in San Francisco, the Rite Spot, and the entertainment that night was some local opera singers singing along with a big video screen showing a collage of various operatic moments with subtitles. One particular subtitle, 'Ah! (etc)' made me laugh, I thought it was a perfect description of life -- the joy of existence against the etcetera of it all, the struggle. With a heavy head of rosé it seemed like ecstatic poetry! I scribbled it on a napkin and thought it might make a good title for something" And so the mystery behind the title of Kelley Stoltz's new record is solved. Less of a mystery is the quality contained therein: after twelve releases and a several more under pseudonyms, Stoltz is the word for "one-man-band-home-recording-pop-songs of idiosyncratic character.' A quick follow up to his more power pop and pub rock LP only Hard Feelings offering in the summer, Ah! (etc) finds Stoltz returning to his sweet spot, writing songs that never were, but should have been in the '60s and '80s. As with other releases, Stoltz makes virtually every noise on the album which was written and recorded in 2019 at his Electric Duck Studio in San Francisco. A few friends popped in to play along: Stoltz former bandmate, Echo & the Bunnymen's Will Sergeant adds electric guitar to 'The Quiet Ones' a sort of Scott Walker lyrical take on strangers and neighbors. Karina Denike formerly of Dance Hall Crashers adds gorgeous vocals on the bossanova groover 'Moon Shy', where Sergeant pops up again in a spoken word role on the outro. Allyson Baker of SF's Dirty Ghosts sings on 'She Likes Noise', a song Stoltz wrote for her in celebration of her love of seeing live bands."
"Ah! (etc)" available on Agitated Records
https://www.facebook.com/kelleystoltzofficial
Venue Information:
The Chapel - Outdoor Stage
777 Valencia St

San Francisco, CA, 94110